DEMOCRATS OF THE RED ROCKS
(DORR)
The Democratic organization of Sedona and the Verde Valley
Democrats of the Red Rocks is a Registered Democratic Club for the Sedona/Village of Oak Creek Communities that welcomes all independent-minded citizens. Our mission is to elect Democrats by educating the community, promoting Democratic Party principles, and increasing voter turnout. We provide forums, films, and informative lectures to our community. DORR engages in voter registration drives, get out the vote campaigns, and rents an office to support candidates during election cycles.

Upcoming Events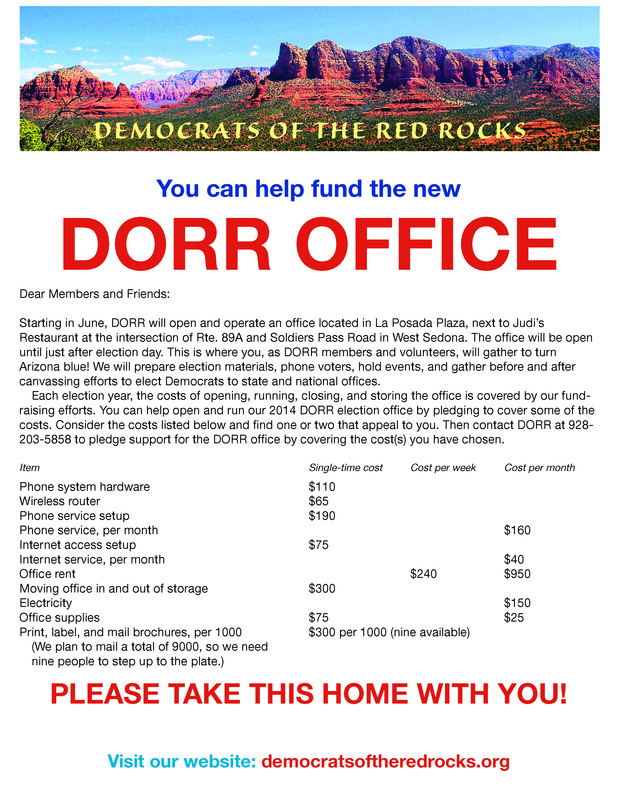 DORR's Monthly Breakfast
Breakfasts are held on the third Thursday of the month at the Olde Sedona Family Restaurant Bar and Grill, 1405 West Highway 89A, Sedona Arizona (unless otherwise noted). Admission is $12 per person, including a lavish buffet and gratuity. Doors open 8 AM. Program begin at 8:30.